About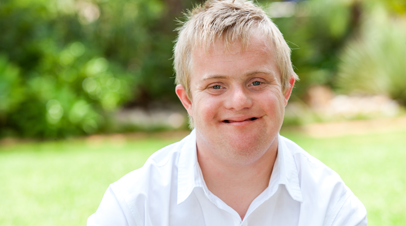 Better Connections Inc., ("BCI"), an organization built on "people-first" ideals, was incorporated on July 1st 2004. The company's leadership has focused on clinical integrity and respect allowing the agency to become respected and trusted within the community. Currently BCI provides services to 100+ individuals in eastern North Carolina. The agencies expertise is based on a long history in the field of I/DD providing services, including individuals dually diagnosed with MI/IDD. Its management team has worked in various settings from ICF/MR's, LME's to community based settings. Better Connections Inc. rounds out its knowledge and skills by contracting with other clinicians in the community in order to support its efforts; these include a consulting psychiatrist, psychologist who completes behavioral plans, QA accreditation consultant, and clinical services.
Better Connections provides community respite, In Home Skill Building, In home Intensive Supports, Crisis Services, Specialized Consultative Services, Community Networking, Day Supports, Family Living Moderate, State Funded Residential Supports, Personal Care, Residential Supports I, II, III, IV, Supportive Employment, In Home Skilled Building, B-3 Individual Supports, Personal Assistance, Specialized Consultation Services, etc. to those who are in need of these services. Our programs are tailored to meet the needs of the individuals and work within the confines of the funding source.
Our Mission is to support people with Developmental Disabilities and/or Mental Illness and assist them in becoming valued members of their community.
ACCREDITATION
Better Connections Inc has been accredited by the Council on Quality and Leadership (CQL) since 2008 and is based on the following principles that guide BCI's mission and day to day work. BCI received their second accreditation in 2012 for an additional four years.
CQL Person-centered Excellence Accreditation
CQL Accreditation promotes excellence in person-centered services and supports that lead to increased quality of life. It's about continuous improvement.
CQL's Basic Assurances® ensure accountabilities for Heath, Safety, and Human Security. Please see BCI's Basic Assurances Monitoring Policy below.
Personal Outcome Measures®
CQL's Personal Outcome Measures® are used to identify people's quality of life outcomes, plan supports, and gather information and data about individual outcomes.
Key Factors and Success Indicators for Organizational Excellence
CQL's 8 Key Factors and 34 Success Indicators define quality in terms of person-centered supports and services. Please see BCI's ongoing Quality Enhancement Plan.
***If you are experiencing an emergency or crisis, please locate a phone and dial 911.